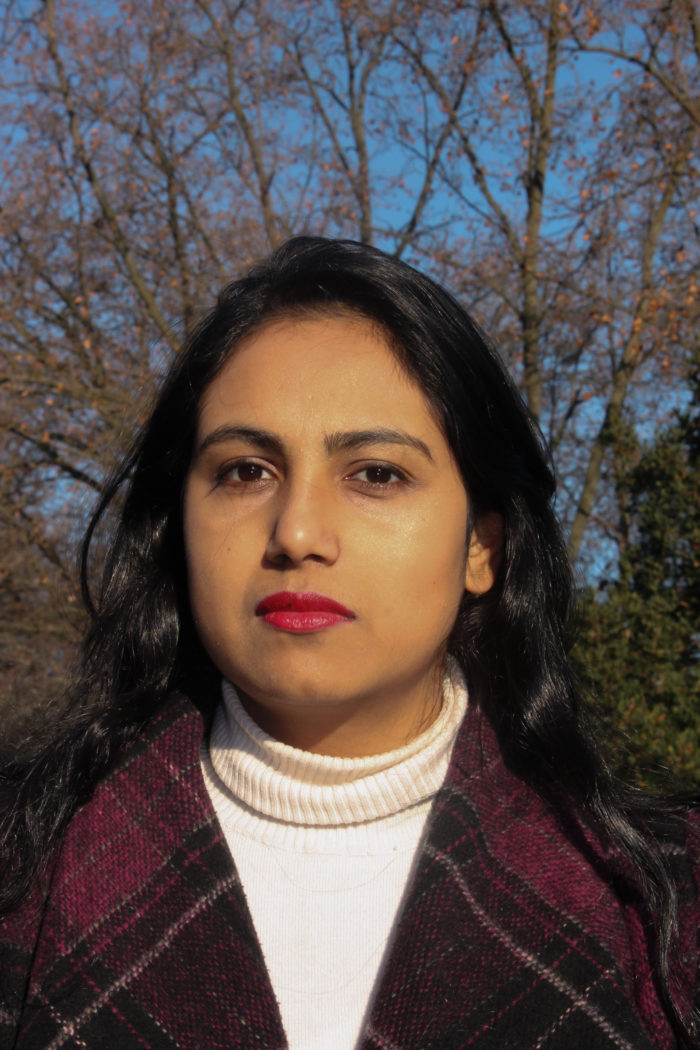 Torsa Ghosal is a writer and critic with special interest in experimental literature and form-bending arts across media. She was born in Calcutta, India, and is currently based in Sacramento, USA. Her first book-length experimental fiction Open Couplets was published by Yoda Press (India) in April 2017. She edits the South Asian literary magazine, Papercuts. Currently, Torsa is Assistant Professor of Post-45 English at California State University.
Torsa's short stories, essays, and poems have appeared in Bustle, Lit Hub, Catapult, Michigan Quarterly Review Online, Entropy Magazine, The Hindu BLink, Himal Southasian, The Ladies Finger, Muse India, Aaduna, Poydras Review, and other magazines in South Asia and the US. She also worked as freelance reporter for The Times of India's Kolkata Mirror, a web portal of Network 18, and as a coordinator for The Statesman Voices in the past. Identified as one of the notable books of September 2017 by World Literature Today, Open Couplets followed the chimera-chasing adventures of ethnographer Ira Chatterjee for a lost idol-maker in Kolkata and a missing poet in Lucknow. At present, she is writing a novel which explores ethnic conflict in contemporary India.
Having received a doctoral degree in contemporary literature from the Ohio State University in 2017 for her dissertation, "Books with Bodies: Experientiality in post-1980s Multimodal Print Literature," Torsa is also at work on her first monograph. The book explores multimodality in  literature, contemporary textual culture, and the art of shaping consciousness through language and other semiotic modes in narratives. As a researcher, Torsa is interested in the aesthetic experiences offered by North American and British multimodal narrative/anti-narrative texts. Her work is informed by theories of cognition (present-day cognitive science as well as twentieth century philosophies of experience), narrative theories, multimodality studies, and comparative media studies. Her critical and scholarly writings have appeared or are forthcoming in Poetics Today, Studies in the Novel, Storyworlds: A Journal of Narrative Studies, Media-N: Journal of the New Media Caucus, South Asian Review, Post Script, and Latinos and Narrative Media.
Contact: torsa[dot]ghosal[at]csus[dot]edu