Academic Awards and Scholarships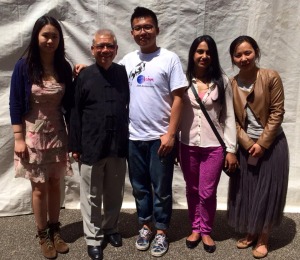 2018 Muste Award for the Best Dissertation ("Books with Bodies") from Department of English, Ohio State University.
Presidential Fellowship (Autumn 2016-Summer 2017) awarded by the Graduate School at Ohio State University. [The Presidential Fellowship is the most prestigious award given by the Graduate School to recognize the outstanding scholarly accomplishments and potential of graduate students entering the final phase of their dissertation research or terminal degree project.]
International Student Leadership Scholarship 2014 awarded by the Office of International Affairs at the Ohio State University for exemplary academic and extra-curricular engagement with the Asian American diaspora.
Inducted  into the Phi Kappa Phi Honor Society at the Ohio State University in 2012 for  ranking in the top 10% of the graduate students in the discipline (as per GPA).
Professor Debabrata Mukherji Memorial Prize 2011 for the best paper presented at the annual departmental seminar of Jadavpur University, India.
Runner-up for Professor C.D Narasimhaiah Prize 2011 for the best paper presented at the annual conference of Indian Association for Commonwealth Literature and Language Studies.
Professor H. K Sarkar Memorial Prize 2010 for ranking 1st in the final year B.A Hons. English, St. Xavier's College (affiliated to the Calcutta University).
Awards for Creative Writing
"Erhebung" shortlisted for 2017 DNA-Out of Print Short Fiction Prize.
Poem selected as a winning entry for the "Inspired by the Museum" writing competition 2013-14, organized by the British Council-Sampad.
National Bal Shree Honor for Excellence in Creative Writing in English, 2004-05, awarded by the President of India at Rashtrapati Bhawan on 21st April'05.
---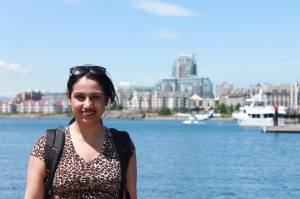 Research and Travel Grants
Research and Creative Activity Award (RCA) from California State University, Sacramento 2018-19
Ray Travel Award for Service and Scholarship 2015 awarded by the Council of Graduate Students at OSU to present a paper at the Literary Methods Workshop, Uppsala.
Career Development Grant 2015 awarded by the Council of Graduate Students at OSU.
Digital Diversity Travel Grant to present at the Digital Diversity Conference 2015 at Edmonton
NeMLA Graduate Student Travel Award to present a paper at NeMLA 2015 at Toronto
Arts and Humanities Graduate Research Small Grants, funded by the College of Arts and Sciences at Ohio State University, Spring 2015
Margaret Blickle Research and Travel Award 2014 funded by the Ohio State University to pursue a course in computational analysis of texts at Digital Humanities Summer Institute (DHSI at U of Victoria, British Columbia).
DHSI Tuition Scholarship 2014 for attending the seminar Out-of-the-Box Text Analysis funded by DHSI.
Project Narrative Travel Award for presenting a paper at the International Narrative Conference at Amsterdam 2016, MIT, 2014 and Las Vegas, 2012.